The secret to the Alabama football Saban Process, is there is no secret
Few understand the foundational element of Nick Saban's vaunted Alabama football process. The secret to the Process is there is no secret.
Much of the college football world thinks of Nick Saban as an evil genius. Thanks to Saban, Alabama football is the program every fan base loves to hate. Much of that hate is driven by jealousy. Nick ignores most of it. Alabama fans often revel in it.
Beyond the hate and the jealousy, there is also misperception. For those who sometimes find Nick inscrutable, be assured that is not his intent. He is driven to extreme focus. Occasionally it is interpreted as rudeness. His wife, Terry, explains his sometimes aloofness comes from being shy and introverted.
Many college football followers, including a good number of Alabama football fans, see Saban as complicated, calculating, almost Machiavellian. Longtime Crimson Tide fan and gifted writer Warren St. John gained a thoughtful response from Nick on this subject,
"I don't think I'm complicated at all, I'm not political, and I'm not trying to be diplomatic. I don't want to hurt anybody's feelings, and I don't say bad things about people. There is no agenda. There's no trying to fool somebody."
Admittedly, Saban can be miserly about sharing unguarded reflections. In 2013, he enjoyed telling Grantland's, Michael Weinreb,
"I'm pretty good at not answering questions"
What Weinreb labeled as Saban's "obsessive micromanagement," is the project of Saban's logic, driven by conviction. Saban abhors external factors, outside the realm of control. Last month we suggested the Saban Process is a quest for clarity.
Football games, like the world off the field, are vulnerable to confusion and chaos. The Kick Six at Auburn is one example.
How does Saban seek clarity in preparation for inevitable encounters with chaos and confusion? Warren St. John explained,
He (Saban) has a saying: Right is never wrong. It means, in essence, there is only one way to do things: the correct way.
The Saban Process is actually quite simple. Warren St. John defines it as,
preparation and hard work over consideration of outcomes or results
Barrett Jones played for Saban on three national championship teams. He understands the Saban Process as well as anyone. Jones explains it succinctly,
"It's not what you do, it's how you do it."
Again, simplicity is the key to countering confusion. But stories that gain the most traction often misunderstand the element of simplicity. Recently in Stack, Brandon Hall wrote an interesting and informative piece, The Secret to Alabama Football's Success? The Hardest Practices in The Nation.
Hall is correct that hard practices are a very important component of the Saban Process, but they are not the secret. The practices are an essential tool. They are not the foundational core of Saban's philosophy.
A few months ago, the New York Times quoted Minkah Fitzpatrick,
"He (Saban) wants everything done perfectly. When you demand perfection, you're not going to get perfect every time, but you're going to get the best out of your players."
Combine the quotes from Barrett Jones and Fitzpatrick and the Saban Process is clearly defined. Irrespective of being literally unattainable, it is neither complex or complicated. Careful plans, executed through hard work and repetition will not lead individuals and groups to perfection. It will lead them to the greatest achievements.
There is simply no better way.
Cedric Burns is Saban's indispensable body man at Alabama. Burns is a longtime employee of the University of Alabama. Since Mal Moore's passing, Burns is probably the most knowledgeable person on the subject of Alabama football.
Warren St. John tells a Burns story that is not new but is worthy of frequent re-telling. According to St. John and others, Burns believes,
"there are two types of Alabama coaches. There are the ones with statues and the ones without them. And the thing is, the ones without statues are all different. But the ones with statues are all the same."
We suspect Burns' observation nails the story of Alabama football championship history. Wade, Thomas, Bryant, Stallings and Saban. They all sought clarity through singular quests for perfection.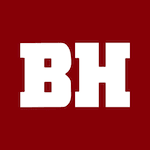 RTR Forever!